Since I've blogged, that is. Between my two little ones and setting up my website, I've had little time in the blogger world. (Which is too bad because I like blogging and LOVE reading blogs!) I've also been working on my sewing: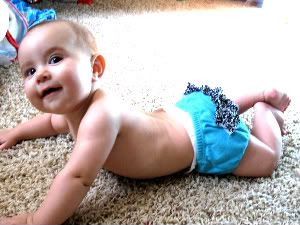 (Just the ruffles not the bloomers! LOL not even close to that good yet!)
I also made Ella a dress out of and old Maternity shirt I was gonna toss. Waah, can't believe I'm done with those days... I thought it turned out pretty good: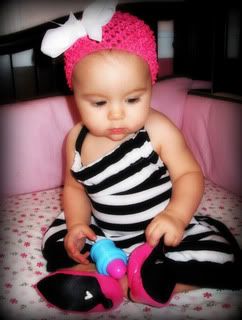 To top of the excitement, I've added a new section to my
store
! Check out the
Premade Items
. These are one of a kind things as well as extra inventory items. Stock on these products are limited! (Keep checking back because I will be adding more very soon!) I should also have the Tutu and Tutu Dress section up and running soon!